4

FM quick reads on energy efficiency

---
1. Stanford Tackles Energy Efficiency
I'm Dan Hounsell, editor of Maintenance Solutions. Today's topic is, energy efficiency and sustainability.
After more than two decades of working to improve the energy efficiency of their renowned campus, facility managers at Stanford University have taken a significant leap in their sustainability efforts.
Since the 1980s, Stanford has been working to cut its energy use through campus-wide building retrofits, such as an energy-efficient lighting program, HVAC upgrades, window-film installation, and the specification of variable-speed drives. These projects have been successful in saving energy and improving the bottom line, but to achieve their more ambitious long-term goals, managers knew larger, more expensive projects were on the horizon.
"We've always known that the next step was going to be a bigger, more complicated whole-building approach," says Scott Gould, senior energy engineer with Stanford's facilities operations department. "It's a big leap to go from a $100,000 project to a million-dollar project. It's just a whole different kind of animal. That really needed that upper-management support to make that happen."
Senior management provided that support in 2004 with funds that allowed Stanford to launch the Capital Retrofits Program, an initiative that addresses energy use in the 12 most energy-intensive facilities on campus. The $15 million program focuses on nine laboratories, a museum, a computer facility, and a computer-science, mixed-use building that account for 33 percent of Stanford's electricity use. The same 12 buildings also consume $15.3 million in energy each year.
The Capital Retrofits Program signaled a shift in Stanford's approach to energy efficiency. After years of focusing on retrofits they could apply across all campus facilities, managers looked beyond this low-hanging fruit to identify the opportunities related to specific technologies inside their biggest energy-using buildings.
"That's when we began to realize there are only so many of those kinds of projects that you could do," Gould says of the smaller retrofits, such as lighting and windows. "(The capital projects) took more time because you're only looking at one building, and you're looking at specific controls. It's more time consuming."
Facility managers believe the Capital Retrofits Program will help Stanford achieve its twin goals of increased energy efficiency and greater sustainability.

2

. Fans May Offer Surprising Energy Savings

It's no secret that HVAC systems account for a significant percentage of the energy used by a building. But it's not only the heating and cooling systems that present opportunities for big savings.

Facility executives should also take a close look at the fan systems in a building. In doing so, however, facility executives should understand how the energy consumption of a fan varies with its speed.

The amount of power used by a fan is proportional to the cube of the speed of the fan. That's counterintuitive. Chillers, for example, use less energy to produce a ton of cooling at full load than at part load. Fans are just the opposite. At full speed, they are at their least efficient. That means even a small reduction in fan speed can produce surprising energy savings.

One option for cutting fan speeds is to install variable frequency drives on fan motors. That way, fans can be slowed down when conditions in the building don't require them to operate at full speed.

3

. Energy Efficiency You Can't Control (Or Can You?)

Hello. This is Greg Zimmerman, executive editor of Building Operating Management magazine.

Today's topic is promoting energy efficiency in departments or for pieces of equipment not usually associated with facilities. If you're managing specialized space, like a hospital, medical office facility or lab space, learn about the pieces of equipment that are using the most energy and ask those in charge how they might be able to reduce this equipments' energy use. Would it be as simple as just shutting it off at night, or would it require more complex procedural changes? Is the equipment running at peak efficiency, and if not, what would need to be done to ensure that it is? Is there anything the facilities department can do to assist? Being willing to stick your nose where it may not belong may result in pretty significant energy gains.

Another approach is forming energy teams in various departments and asking them to identify opportunities for savings. Provide submeters for energy use in specific areas or departments and make energy savings a competition between departments. Start an energy conservation newsletter that keeps all departments apprised on each other's progress. See if you can work out a deal with upper management that allows departments that save energy to keep a portion of the savings. Then, illustrate to these departments with calculations related directly to things they care about. In other words, show them that if they can save so many kilowatt-hours in a year, they'll be able to afford a new fancy gadget they may not have been able to justify before.
4

. Tax Breaks for Efficient HVAC Systems Extended

I'm Ed Sullivan, editor of Building Operating Management magazine. Today's topic is the fate of tax breaks for very efficient HVAC systems.

For the past few years, federal law has allowed tax deductions for the installation of extremely efficient HVAC systems. Under the original version of the Energy Policy Act of 2005, known as EPAct, new or upgraded HVAC systems that were at least 16.7 percent more efficient than required by ASHRAE 90.1-2001 could qualify for tax deductions of up to 60 cents per square foot.

That deduction was set to expire at the end of 2008. Although there was widespread support for an extension, the measure was stalled in Congress.

But the EPAct extension finally did pass, as part of the financial bailout bill approved by Congress. The deduction is now available until Dec. 31, 2013. That five-year window provides ample opportunity for facility executives considering very efficient HVAC systems to take advantage of the tax break. That planning time is important, because of the fairly demanding requirements that must be met to gain the deduction. If an HVAC project will be using energy modeling, for example, in a building aiming for LEED certification, it's worthwhile to investigate whether the project will qualify for the tax break.

RELATED CONTENT: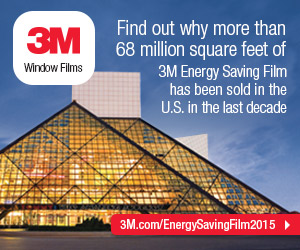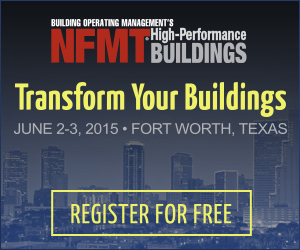 ---
QUICK Sign-up - Membership Includes:
New Content and Magazine Article Updates
Educational Webcast Alerts
Building Products/Technology Notices
Complete Library of Reports, Webcasts, Salary and Exclusive Member Content


All fields are required.


click here for more member info.

---
---
---