4

FM quick reads on Energy Efficiency

---
1. Environmental Product Declarations: Getting Product Facts Straight
Today's tip is about environmental product declarations (EPDs) and how they can help facility managers determine whether building products are actually environmentally responsible.

EPDs are like material safety data sheets in that they comprehensively describe a product's environmental attributes. This allows manufacturers to communicate easily a product's raw materials and other items, such as energy per pound of product.

Because they're based on an ISO standard - ISO 14025, to be precise — all EPDs have three main parts.

First is a description of the company and the product itself.

Secondly, an EPD includes a statement of environmental performance. This core part of the EPD is based on a life cycle assessment of the product. It includes data on the extraction of resources, raw materials, and transport and production. Global warming potential, air and water emissions data, and resource consumption are also key parts of this section of the EPD.

Finally, the third part of a standard EPD includes information on certifications the product and company may have received. It also includes information on how long the certification is valid and whether the EPD itself has been certified by a third-party organization, and if so, how long it is still valid. Standard EPDs are valid for three years.

More and more manufacturers are developing EPDs as facility managers continue to ask for this type of data. You can find more information about EPDs at www.environmentalproductdeclarations.com.
2

. The Right Language Can Help Gain Top Management OK for Energy Efficiency

Today's tip from Building Operating Management: Putting energy savings in terms of ROI instead of payback can help win top management approval for facility efficiency projects.

All too often, senior managers think of payback periods when they are evaluating proposals for energy efficiency upgrades. That's not surprising. Payback measures how long it takes for savings from a retrofit to cover the costs involved. That's a very simple metric that provides a comfort level for financially oriented managers who don't really understand the facility technologies involved.

But the use of payback makes it easy to set tougher requirements for energy projects than exist for other corporate initiatives. It's not uncommon to hear that organizations won't consider energy efficiency upgrades if the payback is longer than two years or even 18 months.

One way a to avoid that problem is to get top management to think in terms of return on investment, or ROI, rather than payback. Like payback, ROI is a simple measure. In fact, it's simply the inverse of payback. But the impact of switching from payback to ROI can be significant. A five-year payback sounds like a long time, but the return on investment is a solid 20 percent. A project with a four-year payback has an ROI of 25 percent. A three-year payback equates to an outstanding 33 percent ROI.

ROI is clearly a powerful tool for selling energy efficiency upgrades. How many corporate projects have an ROI of 50 percent? Yet that's exactly what a two-year payback requires. And an 18 month payback demands a whopping 67 percent ROI.

ROI isn't a perfect measure of the value of energy upgrades, but it's certainly better than payback.
3

. Tracking Sustainability with a CMMS

This is Chris Matt, Managing Editor — Print & E-Media with Maintenance Solutions magazine. Today's tip is using a computerized maintenance management system, or CMMS, to improve sustainability.

One critical factor on the path to sustainability is maximizing the many benefits of a computerized maintenance management system (CMMS). When fully utilized, a CMMS can help guide departments toward the path to greater energy efficiency and sustainability.

Aside from proactively managing energy use, a fully functional CMMS can shed more light on an organization's energy situation, help organize data more effectively and give managers a useful tool to help develop energy-saving strategies. Key features required when specifying a new or upgraded CMMS to improve sustainability include an equipment module to track all assets, including facilities, in an organization.

In addition to standard modules for PM, work orders, inventory, and purchasing, the system should be able to set priorities and levels of criticality for each piece of equipment.

The CMMS also should give managers and system users the ability to:
• schedule inspections of energy-using equipment and pollution-control monitors to make sure they work efficiently
• track assets for proper disposal
• collect and store historical energy-use data so managers can identify problem areas related to energy waste, such as leaks
• establish an effective energy-reduction plan
• provide tracking of energy use with user-defined criteria
• correlate those criteria to the amount of energy used
• provide details of the amount of energy each asset, location, and building uses
• integrate with hand-held devices, such as smart phones and PDAs, to eliminate paper flow.
4

. Geothermal Heating and Cooling Can Save 60 Percent on Energy

Today's tip is about ground source heat pumps, also known as geothermal heat pumps, which, when incorporated into the design of a new building, can trim a facility's energy bill compared to buildings heated and cooled with traditional systems.

Ground source heat pumps harness the energy of the Earth - geothermal heat - to provide cheap, efficient cooling in the summer and heating in the winter. Because their initial expense is significantly greater than traditional HVAC, they have a payback period from 5 to 12 years, in most cases. But they can save as much as 60 percent on energy costs compared with a traditional HVAC system and the payback period shortens as energy costs continue to rise.

The most critical factor in determining whether a geothermal heat pump system is cost effective is the load. If there is a good balance between heating and cooling, the systems can operate cost effectively. A more cooling-dominated building can see even greater energy-cost savings.

There is two general categories of ground source heat pumps: Open loop and closed loop. Open loop systems are less common, usually deriving their energy from ground water sources. Closed loop systems are comprised of a continuous loop of vertical or horizontal pipes placed in the ground with a liquid circulating through them. In vertical closed-loop systems, holes of 300 feet or more are drilled into the earth.

Because geothermal heat pumps use renewable energy, some utilities or third-party organizations may offer incentives or rebates to help defray the higher first cost of the systems.
RELATED CONTENT: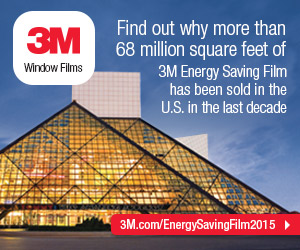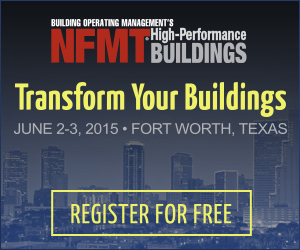 ---
QUICK Sign-up - Membership Includes:
New Content and Magazine Article Updates
Educational Webcast Alerts
Building Products/Technology Notices
Complete Library of Reports, Webcasts, Salary and Exclusive Member Content


All fields are required.


click here for more member info.

---
---
---