4

FM quick reads on Energy Efficiency

---
1. A Look At New Energy Incentives
Today's tip is about relatively new types of rebate and incentive programs facility managers can take advantage of. According to Lindsay Audin, president of EnergyWhiz, four types of efficiency and incentive programs offer money for various efficiency or renewable strategies.

The first is natural gas efficiency and fuel switching. Because the price of natural gas has come down relative to oil, incentives have popped up to raise gas-use efficiency, replace electric equipment with gas systems and switch from oil to natural gas, which emits about 30 percent fewer carbon emissions for the same heat output.

Secondly, feed-in tariffs for on site renewable energy generation are gaining support. Common in Europe, a feed-in tariff is a fee paid by the utility to the end user for every kWh fed back into the grid. As opposed to a one-time rebate or grant, this gives facility managers a constant stream of revenue from their investment in renewable energy.

A third is demand response. Facility managers are probably well-familiar with these agreements with utilities to reduce load when called upon to do so. Now available in more than 20 states, demand response programs are becoming more prevalent with the advent of smart meters and real-time pricing.

Finally, tax incentives spelled out in the federal stimulus and recently extended by the tax bill can continue to help facility managers with energy efficiency investments. Tax deductions in the Energy Policy Act of 2007 of up to $1.80 are still in play, as well. And President Obama has promised to continue work on a national energy policy with further incentives for efficiency.

For a more comprehensive look at tax incentives and other monetary assistance, visit www.energytaxincentives.org.
2

. Water Treatment Demand Planning and Ongoing Attention

Today's tip comes from James Piper, contributing editor for Building Operating Management: Water treatment programs require careful planning and ongoing attention if they are to provide the benefits that they are capable of providing.

Experienced facility managers realize the importance of water treatment programs for HVAC systems. Although water treatment programs are unglamorous, they help ensure that HVAC systems operate at peak efficiency by keeping heat transfer surfaces clean and free of scale. They also help to maximize the life of the equipment and enhance safety, protecting both staff and equipment.

Water treatment might seem to be nothing more than adding chemicals to water. But in reality effective water treatment must be part of a program.

For example, water treatment efforts will require installation of specialized equipment, generally including chemical feeders, monitoring sensors and sampling ports. Once this equipment has been installed, it should be monitored. Water samples must be taken and analyzed, typically weekly, to determine the contaminants that are present in the water and their concentrations. And adjustments will have to be made in the program to match changing water conditions.

Facilities have the option of implementing the program in-house or contracting all or part of the program out to firms that specialize in water treatment. If in-house personnel are used, it is essential that they be fully trained in all of the procedures involved in the water treatment program, including the safe handling of chemicals used in the program. If the program is contracted out, it is important that a qualified contractor be selected, one that is experienced in working with systems similar to the ones in the facility. Regardless of the method of implementation, the staff responsible for water treatment should be monitored and supported by the facility manager to ensure that proper procedures are being followed.
3

. FM-IT Partnership Can Increase Data Center Energy Efficiency

Today's tip: Partner with IT to boost data center energy efficiency.

Data centers are the equivalent of a 1967 Corvette. Most vintage Corvette owners probably know that their cars only get about 10 miles per gallon. Odds are they don't care too much. They just want to go fast.

Historically, most IT managers have looked at data centers about the same way. They have not cared about how much energy their servers used. They just wanted their data centers to run reliably and securely — and be as fast as possible.

IT's desire for data centers to be reliable and secure has not changed. But the IT attitude toward energy use is changing. The reason is simple: money. Data centers are energy hogs - so much so that top management is taking notice and putting pressure on IT to join FM to help find ways to cut costs.

There are plenty of ways that facility management and the IT department can work together. One example is to adopt the current ASHRAE guidelines for data center temperatures. ASHRAE's Technical Committee 9.9 has raised the recommended data center temperatures, but not all data centers have adopted the new guidelines. One obstacle is that IT departments may be concerned that higher temperatures will threaten server reliability.

Another opportunity to work with IT is to get the IT department to specify energy efficient servers. These may cost somewhat more, but the energy savings can justify the extra cost.

In both cases, facility management has an opportunity to educate the IT department about the opportunties to save energy. For example, IT may not realize that unnecessarily cold temperatures have a ripple effect on data center costs. Keeping data centers colder than need be requires extra cooling capacity. That increases the construction cost of a data center. And running that extra capacity adds to the data center energy cost.
4

. Focus on Energy Efficiency: Sub-Metering Strategies

This is Chris Matt, Managing Editor - Print & E-Media with Maintenance Solutions magazine. Today's tip is using sub-metering to manage energy use.

The first step in sifting through sub-metering technology is to identify the organization's essential energy-management needs and determine the way the facility can address these needs with a data-collection system.

The type of energy information many facilities require often is beyond the capability of one master utility meter. Sub-metering systems, combined with useable and comprehensive data-collection systems, can give managers much more detailed load profiling. Managers can use the collected data to:

• understand energy-use patterns and trends
• implement demand response and control to avoid costly ratchet and peak utility charges
• profile an entire facility for demand-management and load-shedding measures
• locate true spare capacity within the electrical system.


In its simplest form, sub-metering involves installing separate meters downstream of the primary billing meter. These meters monitor specific points in the system. In campus settings, for example, sub-meters might be set up on a building-by-building basis to allocate energy costs among departments. In single buildings, managers can group specific system circuits and monitor the distribution system to minimize the number of sub-meters.

Some sub-meters can transfer data, while others also can record and store interval data. Other intelligent-breaker technologies allow system operators to control individual circuits in a distribution system separately, as well as monitor the system's data separately.

At a minimum, managers should install sub-meters on lighting, HVAC, alternative-energy systems, and other key pieces of equipment, which will produce the most valuable trending data. Managers can reconfigure and display this data to the building occupants and visitors with a energy dashboard that presents the information in a way they understand.
RELATED CONTENT: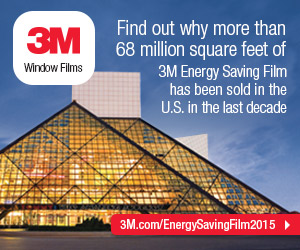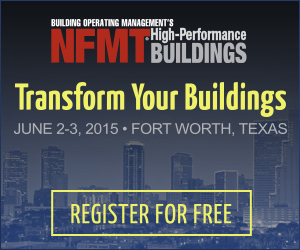 ---
QUICK Sign-up - Membership Includes:
New Content and Magazine Article Updates
Educational Webcast Alerts
Building Products/Technology Notices
Complete Library of Reports, Webcasts, Salary and Exclusive Member Content


All fields are required.


click here for more member info.

---
---
---