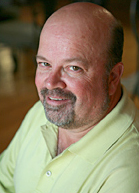 Charles Goulding
President and Founder of Energy Tax Saver's Inc.

Charles R. Goulding is an Attorney/CPA and President and founder of Energy Tax Saver's Inc. (ETSI). ETSI specializes in advising building owners, architects, engineers and designers on tax benefits related to energy saving building investments.

He is licensed to practice law in New York and the U.S. Tax Court and also a CPA licensed in New York. Previously he was a Managing Director at Cooper Industries, Inc. in Houston, Texas and a vice president of Dover Corporation. A substantial portion of Mr. Goulding's career relates to identifying R&D tax credits related to product and process improvements. He has also operated a private Accounting and Law practice from 1977 to the present.

Mr. Goulding is a former President of the New York Chapter of the Tax Executives Institute and a Board Member of the CITE. He has published articles in various publications including Building Operating Management, International Business, International Tax Journal, Euromoney, Taxation for Accountants, The Practical Accountant, The CPA Journal, Corporate Business Taxation Monthly, CCH Journal of Taxation of Global Transactions and Mergers & Acquisitions. Mr. Goulding has served as the Co-Chairman of the Taxation of Mergers and Acquisition conferences in Chicago, Houston, New York City, San Francisco and Paris, France.

Mr. Goulding has a law degree from Brooklyn Law School (Juris Doctor) and an MBA from Adelphi University. Mr. Goulding also participated in Pace University's Doctor of Business Administration Program. His undergraduate degree is from the State University of New York at Stony Brook where he was a double major in Political Science and Economics. He spent his junior year abroad at the University of Copenhagen, Denmark.