2

FM quick reads on green interiors

---
1. Have A Plan To Specify Green Interiors Products
At the Portland (Ore.) VA Medical Center, setting up a comprehensive guide to specifying interior materials has helped shape the facility's green interiors efforts. Here's the guide was developed.

To start, says Mielisse Kuhn, project manager, determine which product is specified the most and use that as the first product to develop standards for.

For the Portland VA, flooring was the place to start. Located in Oregon, meeting the LEED requirement for sourcing within 500 miles would have really limited the available flooring choices, so instead they looked at recycled content and recyclability and tried to look at benchmarks for what would be equitable with a product that was sourced from within 500 miles of the medical center, she says.

Kuhn acknowledges that making sustainable interiors decisions is not exactly cut and dry. The medical center used to specify VCT but stopped based on the impact of its manufacturing process and what is done with it at end of life.

When it came time to specify furniture, especially office furniture, which is what is most often ordered, Kuhn expected the 500-mile parameter to again limit their choices, as most furniture is manufactured in the Midwest. To her surprise they were able to source from well within the LEED-preferred radius, and the manufacturer sourced the raw wood and metal materials from only an hour south of the medical center. That allows the VA's clinics to say not only did taxpayer dollars go to sustainable choices, but they also went to support the local economy.
2

. Show Sustainability Is Affordable To Get Approval For Green Interiors Projects

If you want to get a green interiors project off the ground, proving that cost won't be an issue is a good way to get approval.

Although sustainability is important to younger employees, hard costs are likely to be the most significant obstacle to securing approval from more senior individuals to move forward with a green project. Showing how sustainability doesn't cost more can help facility managers gain that approval when it comes time for a green interiors project.

The majority of key facility decisions continue to be made by more senior individuals. Therefore, hard costs are likely to be the most significant obstacle to securing approval to move forward with a green project.

Although recent studies have demonstrated that green building projects don't cost any more than traditional projects, many people continue to believe that sustainability comes at a cost premium. And the global economic downturn has only complicated the process of securing approval for a green project. Budget constraints and the desire to minimize risk are prompting most organizations to scrutinize each sustainable decision

Demonstrating how a specific action saves money — either immediately or in the future — can be a compelling measure of its success. But even if cost is a primary concern, dollars and cents are not necessarily a green interiors project's most significant outcome. The other benefits of green interiors projects can help facility managers gain approval — just be prepared to show the dollars and cents as well.

Demonstrating the bottom-line positive results of a greening initiative is key to earning credibility and building the case for an expanded budget to fund future projects. Focus on no- or low-cost projects with immediate paybacks to show that sustainability doesn't cost more, then use those success stories to make your case for larger projects.
RELATED CONTENT: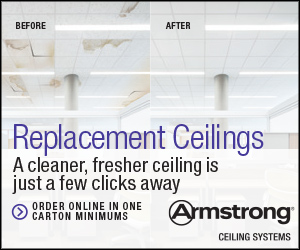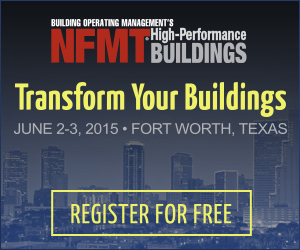 ---
QUICK Sign-up - Membership Includes:
New Content and Magazine Article Updates
Educational Webcast Alerts
Building Products/Technology Notices
Complete Library of Reports, Webcasts, Salary and Exclusive Member Content


All fields are required.


click here for more member info.

---
---
---