Avoiding Ceiling Panel Bowing
time: 1:04
You might also like:
Figuring the Impact of Green Products
Light-Construction Equipment: Key Considerations
What Interoperability Is and Isn't
---
Ceiling tiles need to stand up to some forms of use and abuse. If a facility executive cuts corners on ceiling durability for cost reasons, the ceiling panels may need to be replaced much sooner than anticipated, costing more money in the long run.

Schools and other seasonal-use facilities are spaces where special durability considerations are important, for example. When school isn't in session, HVAC systems are usually turned off to save money. This is often the most humid part of the year, however. When HVAC systems are turned back on in the fall, the ceiling panels can bow. For spaces like these, ceiling panels designed to tolerate a high level of humidity and temperature fluctuation are important.

RELATED CONTENT: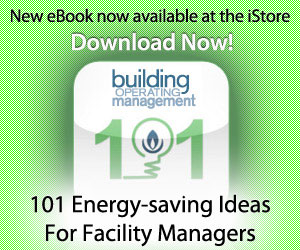 Free E-mail Newsletter Sign-up
Weekly Articles
Facility Webcast Alerts
Building Products/Technology
Monthly Digital Magazine