4

FM quick reads on fault detection and diagnostics

---
1. Understanding How Fault Detection And Diagnostics (FDD) Tool Works
Today's tip from Building Operating Management comes from Jim Sinopoli of Smart Buildings LLC. With interest growing, facility managers should understand how fault detection and diagnostics (FDD) tools work.

FDD is an analytic tool that identifies faults in HVAC systems and provides advice about how to address those problems.

More technically, fault detection and diagnostics is based on research into faults in HVAC systems and the development of hierarchical relationships and rules between the different equipment and processes that make up the HVAC system.

A key relationship is between ôsource" and "load." A chilled water plant supplying air handling units is one relationship: The chilled water plant is the single "source" and the air handling units are multiple "loads." Another relationship is an air handling unit delivering supply air to terminal units: The air handling unit is the single "source" and the terminal units are the multiple "loads." It is these relationships and the rules within the relationships that are at the core of fault detection and diagnostics.

Fault detection and diagnostics tools basically monitor the data points in the HVAC control system in real-time (temperatures, flows, pressures, actuator control signals, etc.) and then apply a set of rules. For example, there is a set of rules for systems consisting of a chiller, a boiler, air handling units receiving hot and chilled water, and terminal units receiving supply air from the air handling units. A different set of rules would be applied if there was staged heating and cooling directly at the air handling unit or for single-zone air handling units. There are also different rules for the same equipment based on the state of the equipment. For example a chiller will have a certain set of rules when it is off, another set of rules at start-up and still another during its steady state. The analytics tool will identify a fault if the real time data doesn't conform to the rules or the optimal relationship.

Usually the tool would see faults in both the "source" and the "load," but the assumption is that the real problem is a fault in the "source," so the faults in the "load" should be suppressed. A simple example is a chiller supplying water that is too warm to an air handler. The air handler's cooling coil valve then becomes 100 percent open and supply air temperature is above set point, resulting in the VAV not being able to maintain air temperature in its zone. The software would get faults for all three pieces of equipment (chiller, air handling unit and VAV), but suppress the faults for the "loads" — the air handler and the VAVs.

The real beauty of the rule-based approach is the simplicity and transparency of the rules and the identification of the causality. Because most of the data points in a building are related to HVAC systems, there's just more data to analyze resulting in more reliable results.
2

. Fault Detection And Diagnostics (FDD) Is Attracting Industry Interest

Today's tip from Building Operating Management comes from Jim Sinopoli of Smart Buildings LLC. Fault detection and diagnostics is attracting industry interest.

If you are buying books or music from an online site, it's likely that the e-commerce company analyzes your purchases, creates a profile of what type of books or music, authors or performers you like, and then proactively sends you email regarding other items you may be interested in purchasing. Those firms regularly mine data to improve their business performance. Generally facility managers haven't fully embraced such data analytics. However, that is changing.

Today, a new generation of analytics is becoming available to facility managers. The most prominent of these new analytics tools is fault detection and diagnostics. Fault detection and diagnostics finds problems within building systems that are causing the HVAC system to waste energy.

The idea of fault detection and diagnostics for HVAC systems is not new. Research, development and testing of fault detection approaches have been around for about 20 years or so. What is new is the increased interest in and actual use of fault detection. For example, Microsoft has seen promising results with fault detection and diagnostics. Another example of industry approval of data analytics and fault detection and diagnostics came in October 2011, when the U.S. Green Building Council announced a technology agreement that would allow building owners to use an automated fault detection tool with the LEED Online platform, thus supporting the commissioning of buildings. USGBC's interest is that the tool generates reports for LEED Online, including diagnostic functions and faults during the building's performance period.

Another sign of industry interest comes from a Lawrence Berkeley National Laboratory study on monitoring-based commissioning, which uses building diagnostics. Lawrence Berkeley established an average energy savings of 10 percent through the use of monitoring-based commissioning, with as much as 25 percent in some cases.
3

. Fault Detection And Diagnostics (FDD) Shows Promising Results

Today's tip from Building Operating Management comes from Jim Sinopoli of Smart Buildings LLC. Fault detection and diagnostics shows promising results at Microsoft.

Microsoft's main corporate campus provides a look at what the future may hold for facility managers looking to mine the mountain of data available from most buildings. Microsoft is using a software analytics tool known as fault detection and diagnostics to help meet a corporate mandate related to energy and sustainability. Not only did Microsoft discover faults within their HVAC system they were not aware of, the software application also allowed their engineers to save significant time in addressing operational issues. The tool both identifies faults and also provides information about corrective action.

What's more, the fault detection and diagnostics tool has the capability to monetize faults. After the tool identifies a fault, it estimates the duration of the problem and calculates the cost of the uncorrected fault, typically based on wasted energy consumption. For example, the leakage of an outdoor damper might cost $500 per year. Monetizing faults allows Microsoft to give priority to tackling the most costly problems. In addition, this tool compresses Microsoft's typical 5-year campus retro-commissioning cycle to just one year. Annual energy cost savings for Microsoft from automated fault detection alone may exceed $1 million.

Microsoft is in the vanguard of a movement that is likely to transform the way buildings are managed. Software analytics promise to become a critical tool for facility managers to keep buildings operating efficiently. A variety of factors are driving the move to analytics. For one thing, buildings are becoming increasingly complex, and the introduction of new systems is making them even more complex. That complexity is changing the skill sets and expertise required to operate buildings. What's more, nearly everyone who occupies, manages or owns a building is focused on energy and sustainability.
4

. Fault Detection And Diagnostics Software Has Potential To Save Energy

Today's tip from Building Operating Management comes from Jim Sinopoli of Smart Buildings LLC: Fault detection and diagnostics software has the potential to save energy from HVAC systems.

There are now several types of software analytics tools and applications to help analyze building data. But the one with the best-verified results and cost effectiveness is known as fault detection and diagnostics.

Fault detection and diagnostics, like other analytic software tools related to building systems, primarily supports technicians and engineers in the field who are dealing with both everyday operational matters and details of building operations as well as broader issues of complicated systems, advanced technology and higher expectations for building performance. The fault detection and diagnostics analytic tools provide insights into building systems that help reduce energy consumption, improve building performance and lower costs.

Fault detection and diagnostics does just what its name implies: It finds problems within HVAC systems and offers guidance about solving those problems.

It's a challenge to keep a significant, energy consuming system such as HVAC running at optimal performance. Many times failures or sub-optimal performance go unnoticed for long periods of time. Case studies from companies selling fault detection and diagnostics software services can show energy savings in the 10 percent to 15 percent range; the tools are said to have the capability to correctly identify faults and spell out the primary response 95 percent of the time.

Software based on fault detection and diagnostics is really a new class of tool for facility managers, providing them nearly real-time analysis and diagnostics of their HVAC systems and adding some "smarts" to a smart building. It's not difficult to imagine similar tools for other building systems, with the potential for enhanced intelligence built into tools for facility management.

This has been a Building Operating Management Tip of the Day. Thanks for listening.
RELATED CONTENT:
fault detection and diagnostics , energy efficiency , HVAC , BAS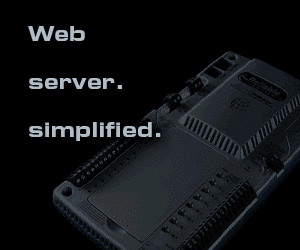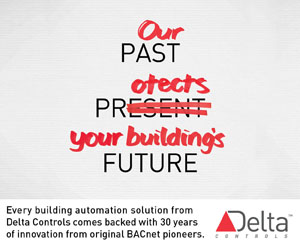 ---
QUICK Sign-up - Membership Includes:
New Content and Magazine Article Updates
Educational Webcast Alerts
Building Products/Technology Notices
Complete Library of Reports, Webcasts, Salary and Exclusive Member Content

click here for more member info.

---
---
---