4

FM quick reads on Building automation system

---
1. Three Reasons Can Justify New Building Automation Technology
Today's tip from Building Operating Management comes from Rita Tatum, contributing editor: Three reasons may justify an investment in upgraded building automation or energy management systems.

The past few years have seen a substantial amount of innovation in building automation and energy management systems. In some cases, the innovations have come from suppliers of the automation systems; in other cases, the new applications have been developed by third party software developers.

Three economic forces are moving more buildings into modern building automation or energy management operations, says Jack Althoff, owner of ProjX, Inc.

First, tenant comfort can be significantly improved, because building management can monitor building components more thoroughly than older building automation or energy management applications could.

"With today's technology, you really can see everything you need to see at a high level to ensure your building's occupants are comfortable," says Althoff.

The second force is control of utility costs. Facility managers can react quickly to address usage anomalies. "So if tenants add a new lighting system that causes their usage to jump by 1,000 kilowatts, you know immediately," says Althoff. "You have time to see if you can do something to correct the matter or possibly adjust the contract with them for the additional usage."

The third motivator is manpower savings. Alarms and sensors keep building operators aware of what's happening via the building automation or energy management network, before staff are dispatched.

Soft diagnostics, built into today's controls, identify potential glitches before they become problems. Sometimes the diagnostics can correct the problem directly. But even when the controller cannot fix the problem, it can note early warning signs. "For example, the controls will note the water pressure is dropping before the basement is flooded," says Althoff.

This has been a Building Operating Management Tip of the Day. Thanks for listening.
2

. Analytics, Fault Detection Improve Building Automation Capabilities

Today's tip from Building Operating Management comes from Rita Tatum, contributing editor: Today, detailed analytics and fault detection systems are starting to offer the potential for improving the performance of building automation systems.

New technology starting to be deployed today offers the ability to predict when something is going wrong, before systems stop working altogether. "The BAS operator can't just keep his or her eye on the chiller and big air handling units anymore," says Robert G. Knight, senior associate with Environmental Systems Design. "Now, the facility manager's got fountain pumps and pool chemical controllers and kitchen grease precipitators, all revealing their every inner parameter to the network. So analytics are really becoming necessary to filter through that noise and help direct the operator's attention to the problem."

The diagnostics come in many capabilities and price ranges. One software application for HVAC systems uses fault-detection diagnostics (FDD). The National Institute of Standards and Technology (NIST) developed FDD some years ago. The software evaluates equipment relationships, such as the chiller's connection to the air handler and the air handler's reliance on variable air volume devices, to diagnose a problem in performance. Using predictive analytics rules, the software analyzes and identifies faults or conditions where HVAC is not running optimally and alerts the BAS/EMS front end station.

"Some of this software really takes on not only DDCs but also systems normally considered outside BAS/EMS monitoring," says Jim Sinopoli, managing principal, Smart Buildings. "These systems are handling exterior shading, interior blinds and even seismic monitoring."

Analytics and fault detection and diagnostics capabilities are sometimes being offered within BAS/EMS applications themselves, and sometimes they are separate applications from companies that don't make BAS/EMS.

This has been a Building Operating Management Tip of the Day. Thanks for listening.
3

. Building Automation Systems: Three Reasons to Replace Rather Than Upgrade

Today's tip from Building Operating Management comes from James Piper, contributing editor: As facility managers consider whether to replace an existing building automation system or to upgrade it, three factors may tip the balance toward replacement.

1. One of the most significant benefits of replacing a system is the ability to take advantage of new system technologies. During the past two decades, systems have vastly expanded in both capacity and capability. Interoperability has allowed standalone systems to be merged into a single, comprehensive system. Wireless technology has helped to reduce installation costs while increasing system flexibility. Advances in computer technology have slashed equipment costs while vastly improving system performance. Software improvements have made the systems easier to use.

2. Replacing a BAS also staves off obsolescence. All system designs have a finite service life, typically around ten years. If a seven-year-old system is expanded or upgraded, it may slightly extend its service life as long as the manufacturer continues to support it. In contrast, a new system would reset the clock on both service life and manufacturer support.

3. System replacement also offers facility executives the opportunity to more closely match system features and capabilities with facility needs. Expanding or upgrading an existing system may bring system features and facility needs into closer agreement, but chances are that alignment will never be as close as could be achieved with a complete replacement.

It can't be denied that new generation systems are powerful. The graphics can present an impressive picture of what is going on within different areas of the facility. But those capabilities are useful only if they meet some specific existing need of the facility. Investing in system capabilities that are not needed is simply a waste of money.
4

. Five Ways BIM Can Benefit FM

Today's tip is about five benefits facility managers can take advantage of by using building information modeling, or BIM, as a tool for facility management.

The first benefit comes from integrating a BIM model with a facility's maintenance management system. If a preventive maintenance program isn't already automated, BIM can do that. And if it is, BIM can connect to the existing software package to supplement the data and information that already exists, ensure an even more robust maintenance program. Essentially, the BIM model becomes an electronic owners manual, and can also be a valuable tool if facility managers undertake a recommissioning process.

Secondly, BIM can improve space management. BIM can show quickly and visually where space could be used more efficiently and help make it

Third, BIM can help with building analysis, especially in regards to sustainability initiatives, like LEED-EBOM. The BIM model can be a continuously updatable repository for all the data collected and programs developed in conjunction with green goals. That way, when it comes time for LEED-EBOM recertification, the BIM model is a one-stop shop for identifying which new credits to tackle or which credits should be improved upon.

Fourth, BIM can help streamline change management. Facility managers can use the BIM model to scenario plan and configure space more efficiently. BIM can also help identify conflicts when space requirements or purposes change.

Fifth, new software packages are being created and put out on the market that allow a BIM model to connect with a facility's building automation system. This has numerous benefits in terms of information management and system efficiency. After all, nothing is more expensive than information you can't trust, as the common saying goes.
RELATED CONTENT:
Building automation system , energy management system , comfort , energy costs , utility costs , staffing , fault detection and diagnostics , diagnostics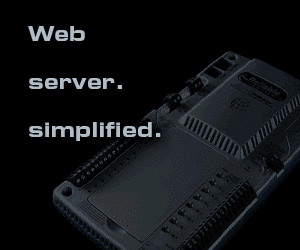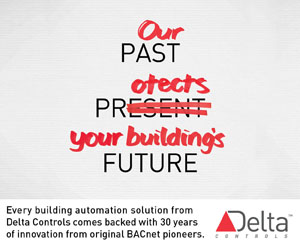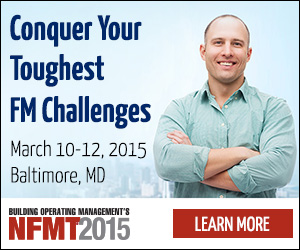 ---
QUICK Sign-up - Membership Includes:
New Content and Magazine Article Updates
Educational Webcast Alerts
Building Products/Technology Notices
Complete Library of Reports, Webcasts, Salary and Exclusive Member Content


All fields are required.


click here for more member info.

---
---
---