4

FM quick reads on Building automation system

---
1. Four Steps Can Help Determine Whether to Upgrade or Replace Building Automation System
Today's tip from Building Operating Management comes from James Piper, contributing editor: Use these four steps when deciding whether to upgrade or replace a building automation system.

After a facility manager has examined how well the current building automation system is meeting the needs of the facility, as well as what new options are available in the latest generation of building automation systems, it is time to evaluate whether to upgrade or replace the existing system. Here are four steps to help make that decision.

1. For the existing and the possible replacement systems, develop a list of all of the positive and negative aspects of each system. In addition to the features and limitations of the systems, consider other factors such as how easy the system is to operate, the level of training required for both operators and mechanics to use the system, how well the system is supported by the manufacturer, and how difficult it is to obtain service and spare parts.

2. Another important factor to consider is if there is a mechanism for upgrading the current system so that it is compatible with the latest generation system from that manufacturer. If an upgrade path is available, chances are that upgrading will be able to provide the level of functionality of a system replacement at a much lower cost.

3. All systems have a limit on their maximum size. As systems approach this size limit, they can experience significant decreases in performance. If the current system is approaching this limit, or if any planned expansion results in the system approaching this limit, that's an argument for system replacement. Maxing out a system severely limits future changes and growth as well as performance.

4. Finally, it's useful to consider the relationship with the vendor that supports the existing system. Vendor issues weigh heavily in the decision-making process, but be careful not to confuse the lack of vendor support with poor system performance.
2

. Energy Management System Can Streamline Facility Maintenance Tasks

Today's topic concerns the way an energy management system can help improve maintenance.

The two biggest reasons that an energy management system are installed are to improve occupant comfort and to reduce energy costs. But there's a third important benefit that, while it may be difficult to quantify, should not be discounted, says the California Energy Commission. That benefit is improved maintenance.

A properly programmed energy management system can help maintenance in several ways. Simply being able to monitor building systems from a central location is a big plus for maintenance. Instead of having to go to a specific unit to try to determine what's wrong, the maintenance staff may be able to use the energy management system to gather information. What's more, energy management system alarm monitoring makes it easier to detect abnormal conditions and equipment problems, reducing the time it takes to respond to those problems.

What's more, the energy management system can capture data about equipment runtime and use that information to automatically generate work orders for scheduled maintenance, which can help extend the life of equipment. And it can monitor and capture trends for system parameters that are used to troubleshoot building systems and equipment.

Finally, the energy management system can automatically make the change to daylight savings time and back, saving staff time and preventing problems.
3

. Soft Skills Are Important in Retrocommissioning

Today's topic is the importance of soft skills for retrocommissioning.

Retrocommissioning — the commissioning of existing building systems — can save a significant amount of energy for a relatively small investment, in part by improving the way controls operate. But in some facilities, any change in operations may seem like a risk - a risk that isn't worth taking.

That was the case at the University of Illinois - Urbana Champaign. The University decided to retrocommission buildings with the highest energy use. But the retrocommissioning teams sometimes met with resistance, even though departments housed in those buildings were going to be charged back for energy use. Some departments were worried that changes in the way the facility operated might cause harm to experiments that had been going on for years - even decades.

Working with the staff in those buildings took patience and persistence. The retrocommissioning team made small changes, then let everyone see the results. They also had to educate occupants about the impact that their behavior could have on energy use. In one lab, encouragement to close fume hood sashes reduced energy costs by $30,000 in one month.

Being sensitive to occupant perceptions paid off, not only in energy savings, but also in customer satisfaction. By the time the retrocommissioning team left, building occupants were happy they'd come.
4

. Three Factors Can Limit BAS Interoperability

Today's topic is three obstacles to interoperability.

A growing number of building automation systems are being installed using open protocols like BACnet or LonTalk to enable them to interoperate with products and systems from a range of vendors. But facility managers who are considering open systems should be aware of factors that may limit interoperability.

One such factor is the use of gateways to connect systems that cannot otherwise communicate. These may be a good choice when it comes to linking an existing proprietary system to a new system. But if a new system uses gateways for interoperability, that's an indication that the system itself isn't truly open.

A second potential problem is failure to implement the open protocol properly. To avoid that problem, look for products that have been certified. BACnet Testing Laboratories certifies BACnet producs, while LonMark International certifies LonTalk products.

A third factor to consider is the extent to which proprietary capabilities exist on systems using open protocols. The more that there are proprietary functions, the less the system is fully interoperable.
RELATED CONTENT:
Building automation system , BAS , energy management system , EMS , retrofit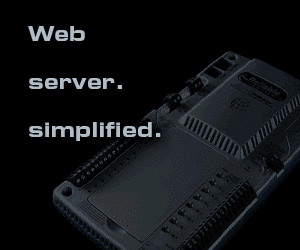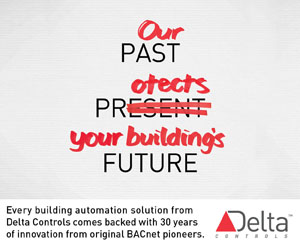 ---
QUICK Sign-up - Membership Includes:
New Content and Magazine Article Updates
Educational Webcast Alerts
Building Products/Technology Notices
Complete Library of Reports, Webcasts, Salary and Exclusive Member Content


All fields are required.


click here for more member info.

---
---
---