4

FM quick reads on fault detection and diagnostics

---
1. Fault Detection And Diagnostics (FDD) Shows Promising Results
Today's tip from Building Operating Management comes from Jim Sinopoli of Smart Buildings LLC. Fault detection and diagnostics shows promising results at Microsoft.

Microsoft's main corporate campus provides a look at what the future may hold for facility managers looking to mine the mountain of data available from most buildings. Microsoft is using a software analytics tool known as fault detection and diagnostics to help meet a corporate mandate related to energy and sustainability. Not only did Microsoft discover faults within their HVAC system they were not aware of, the software application also allowed their engineers to save significant time in addressing operational issues. The tool both identifies faults and also provides information about corrective action.

What's more, the fault detection and diagnostics tool has the capability to monetize faults. After the tool identifies a fault, it estimates the duration of the problem and calculates the cost of the uncorrected fault, typically based on wasted energy consumption. For example, the leakage of an outdoor damper might cost $500 per year. Monetizing faults allows Microsoft to give priority to tackling the most costly problems. In addition, this tool compresses Microsoft's typical 5-year campus retro-commissioning cycle to just one year. Annual energy cost savings for Microsoft from automated fault detection alone may exceed $1 million.

Microsoft is in the vanguard of a movement that is likely to transform the way buildings are managed. Software analytics promise to become a critical tool for facility managers to keep buildings operating efficiently. A variety of factors are driving the move to analytics. For one thing, buildings are becoming increasingly complex, and the introduction of new systems is making them even more complex. That complexity is changing the skill sets and expertise required to operate buildings. What's more, nearly everyone who occupies, manages or owns a building is focused on energy and sustainability.
2

. Fault Detection And Diagnostics Software Has Potential To Save Energy

Today's tip from Building Operating Management comes from Jim Sinopoli of Smart Buildings LLC: Fault detection and diagnostics software has the potential to save energy from HVAC systems.

There are now several types of software analytics tools and applications to help analyze building data. But the one with the best-verified results and cost effectiveness is known as fault detection and diagnostics.

Fault detection and diagnostics, like other analytic software tools related to building systems, primarily supports technicians and engineers in the field who are dealing with both everyday operational matters and details of building operations as well as broader issues of complicated systems, advanced technology and higher expectations for building performance. The fault detection and diagnostics analytic tools provide insights into building systems that help reduce energy consumption, improve building performance and lower costs.

Fault detection and diagnostics does just what its name implies: It finds problems within HVAC systems and offers guidance about solving those problems.

It's a challenge to keep a significant, energy consuming system such as HVAC running at optimal performance. Many times failures or sub-optimal performance go unnoticed for long periods of time. Case studies from companies selling fault detection and diagnostics software services can show energy savings in the 10 percent to 15 percent range; the tools are said to have the capability to correctly identify faults and spell out the primary response 95 percent of the time.

Software based on fault detection and diagnostics is really a new class of tool for facility managers, providing them nearly real-time analysis and diagnostics of their HVAC systems and adding some "smarts" to a smart building. It's not difficult to imagine similar tools for other building systems, with the potential for enhanced intelligence built into tools for facility management.

This has been a Building Operating Management Tip of the Day. Thanks for listening.
3

. Three Reasons Can Justify New Building Automation Technology

Today's tip from Building Operating Management comes from Rita Tatum, contributing editor: Three reasons may justify an investment in upgraded building automation or energy management systems.

The past few years have seen a substantial amount of innovation in building automation and energy management systems. In some cases, the innovations have come from suppliers of the automation systems; in other cases, the new applications have been developed by third party software developers.

Three economic forces are moving more buildings into modern building automation or energy management operations, says Jack Althoff, owner of ProjX, Inc.

First, tenant comfort can be significantly improved, because building management can monitor building components more thoroughly than older building automation or energy management applications could.

"With today's technology, you really can see everything you need to see at a high level to ensure your building's occupants are comfortable," says Althoff.

The second force is control of utility costs. Facility managers can react quickly to address usage anomalies. "So if tenants add a new lighting system that causes their usage to jump by 1,000 kilowatts, you know immediately," says Althoff. "You have time to see if you can do something to correct the matter or possibly adjust the contract with them for the additional usage."

The third motivator is manpower savings. Alarms and sensors keep building operators aware of what's happening via the building automation or energy management network, before staff are dispatched.

Soft diagnostics, built into today's controls, identify potential glitches before they become problems. Sometimes the diagnostics can correct the problem directly. But even when the controller cannot fix the problem, it can note early warning signs. "For example, the controls will note the water pressure is dropping before the basement is flooded," says Althoff.

This has been a Building Operating Management Tip of the Day. Thanks for listening.
4

. Analytics, Fault Detection Improve Building Automation Capabilities

Today's tip from Building Operating Management comes from Rita Tatum, contributing editor: Today, detailed analytics and fault detection systems are starting to offer the potential for improving the performance of building automation systems.

New technology starting to be deployed today offers the ability to predict when something is going wrong, before systems stop working altogether. "The BAS operator can't just keep his or her eye on the chiller and big air handling units anymore," says Robert G. Knight, senior associate with Environmental Systems Design. "Now, the facility manager's got fountain pumps and pool chemical controllers and kitchen grease precipitators, all revealing their every inner parameter to the network. So analytics are really becoming necessary to filter through that noise and help direct the operator's attention to the problem."

The diagnostics come in many capabilities and price ranges. One software application for HVAC systems uses fault-detection diagnostics (FDD). The National Institute of Standards and Technology (NIST) developed FDD some years ago. The software evaluates equipment relationships, such as the chiller's connection to the air handler and the air handler's reliance on variable air volume devices, to diagnose a problem in performance. Using predictive analytics rules, the software analyzes and identifies faults or conditions where HVAC is not running optimally and alerts the BAS/EMS front end station.

"Some of this software really takes on not only DDCs but also systems normally considered outside BAS/EMS monitoring," says Jim Sinopoli, managing principal, Smart Buildings. "These systems are handling exterior shading, interior blinds and even seismic monitoring."

Analytics and fault detection and diagnostics capabilities are sometimes being offered within BAS/EMS applications themselves, and sometimes they are separate applications from companies that don't make BAS/EMS.

This has been a Building Operating Management Tip of the Day. Thanks for listening.
RELATED CONTENT:
fault detection and diagnostics , energy efficiency , HVAC , BAS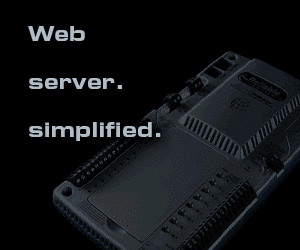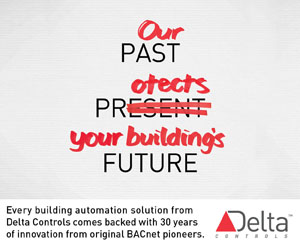 ---
QUICK Sign-up - Membership Includes:
New Content and Magazine Article Updates
Educational Webcast Alerts
Building Products/Technology Notices
Complete Library of Reports, Webcasts, Salary and Exclusive Member Content

click here for more member info.

---
---
---