4

tips on dashboards


1. Dashboards For Energy Data Are Gaining Wider Use

Today's tip from Building Operating Management comes from Rita Tatum, contributing editor for the magazine: Dashboards that use energy and other data from building automation and energy management systems are gaining wider use in facilities.

The desire to know what is happening with energy use stretches from the building occupant to the boardroom, thanks to more enterprise-wide systems. The ability of today's BAS/EMS to take almost any data point, sometimes through middleware, to a standardized database means everyone can get the information they need. "Once the information is in one location, a contractor can tweak the dashboards," says Jim Sinopoli, managing principal, Smart Buildings.

Using enhanced and targeted dashboards, facility departments can view schematics of air handlers and variable air volume boxes. Meanwhile the business executive's dashboard displays how much energy was consumed, how much that energy consumption cost and how today's expenditures compare to last year's during the same time period. In the building lobby, digital signage or interactive kiosks let tenants and the general public see what energy the building is using.

"Owner IT departments finally seem ready to support, even embrace, the convergence of IP-enabled BAS devices on the corporate enterprises," says Robert G. Knight, senior associate with Environmental Systems Design. "Early adopters have been forecasting this for years, but until fairly recently we observed a healthy amount for friction from the average corporate IT and infoset teams."

The technological advances in BAS/EMS are not just for big companies. Smaller building operators also can tap this newer technology. Like elsewhere in the information technology arena, "yesterday's bleeding edge feature is today's standard offering," says Knight.

Jack Althoff, owner of ProJex, Inc., believes the current energy picture will continue to encourage BAS/EMS retrofits. "Tenants are into green improvements," says Althoff. "So if you are going to be competitive in the marketplace, you need solid BAS/EMS to attract clients and to keep operating costs as low as you possibly can."
2

. Select Facility Energy Consumption Dashboards Carefully For Ease Of Use

Today's tip from Building Operating Management comes from Angela Lewis of Facility Engineering Associates: Select facility energy consumption dashboards carefully for ease of use.

The use of dashboards in facility management is not new. However, the number of ways data can be collected and displayed is increasing. Energy dashboards can display a wide range of information, including whole building energy consumption, energy consumption per subsystem, energy cost, and various metrics, such as kilowatts of electricity consumption per square foot. Often the data is displayed using line, bar and pie charts. Maps, weather data, and metrics that translate energy saved or consumption into units that the general public can relate to can also be displayed. Some examples used on actual dashboards that the general public can relate include number of miles driven, the number of light bulbs of a specific wattage and the energy within a given quantity of hamburgers.

It is important that dashboards be developed to meet the needs of the user. The metrics and graphics selected must align with the type of decisions users need to make and their level of comfort with various types of graphs. To determine what should be displayed for different user groups, determine what decisions each user group wants to make using the dashboard and what time intervals the information must be viewed to support effective decision making. As the data are displayed in real-time, dashboards can include a combination of operating parameters, historical trends and performance data that compares current operating conditions to historical performance. These comparisons allow dashboards to help users make decisions quickly and support continuous commissioning efforts.

Interoperability of dashboards is also important. Although it may be possible to have a separate dashboard for energy, work orders, and other facility management functions, having too many dashboards on different screens can be overwhelming. Instead, determine how multiple software products can be used together with a single software front end. To integrate multiple software products successfully, it may be necessary to use a middleware platform to normalize and standardize the data.

It is important to remember that dashboards do not make decisions - people do. A dashboard is only one tool, or in some cases, an integrated set of tools. When determining what the graphs and graphics should look like, it is important to remember that just because multiple parameters, data sets or trend lines can be shown on one graph does not mean that this is the best way to convey information. In some cases, simple graphs can be the most effective.

This has been a Building Operating Management Tip of the Day. Thanks for listening.
3

. Building Automation Systems Will Continue To Offer New Capabilities

Today's tip from Building Operating Management comes from Douglas Yon of Facility Engineering Associates: Building automation technology will continue to offer new capabilities for facility managers.

Technological advances have led to many gains with BAS. For example, at one time, a facility manager needed to have on-site or remote dial-up access to a building automation front-end to connect with the BAS. Now, internet dashboard interfaces and cloud integration enable connectivity with other building systems through the BAS by facilitating the exchange and collection of BAS data. This connectivity allows facility managers to access, monitor, and control building systems. From a BAS dashboard, other buildings and building systems, regardless of how sophisticated the automation system is, can be represented and accessed - to the extent that the remote building or system will allow.

Cloud technologies and layered Internet dashboard interfaces continue to be improved to boost the exchange of BAS data. This may allow large data to be consolidated to evaluate performance, review historical and real-time trends, and establish benchmarks. "Data mining" could lead to improved risk assessment, reliability-centered and predictive-maintenance practices and general preventive maintenance activities. This could lead to further building intelligence with the automation system recommending operational strategies and maintenance options that incorporate cost analysis.

In addition, there is likely to be integration with non-building performance computer based technologies. For example, expanded security and video monitoring can be used to sense motion or survey for leaks in water and gas systems. Similar systems can be used for tighter heating, cooling, and lighting scheduling based real and historic occupancy patterns.

Driving availability and serviceability of these Internet-based communications will be broadband connectivity and wireless accessibility.

This has been a Building Operating Management Tip of the Day. Thanks for listening.
4

. Metrics, Data Goals Should Guide Selection of Facility Management Software-based Tools

Today's tip from Building Operating Management comes from Angela Lewis of Facility Engineering Associates: Knowing what data to collect and what metrics to use is key to selecting the right software-based tool to help take advantage of facility data from the building management system and other sources.

The past few years have seen the introduction of powerful software based tools for benchmarking, energy dashboards and energy analytics. Although the tool selected is important, the processes that drive the use of the tool are perhaps even more important. A large part of this process is determining what data to collect and what metrics will most effectively support decision-making. Start by determining about five metrics and collecting the data needed to quantify those metrics. If the facility team seeks to collect too much data or identify too many metrics too early, there is a risk of being overwhelmed with the amount of data.

The goal is to transition to using the metrics as part of day-to-day decision making. For example, a college campus laboratory building was used as a pilot to test an energy dashboard with five metrics: whole building energy consumption (BTU/SF/year); energy consumption per source, electricity (kWh/SF) and natural gas (BTU/SF); overall building cooling (kW/ton), limited to chillers only; overall ventilation (CFM); and peak electrical demand (kW). After the dashboard was successfully implemented in one building, it was deployed to several other buildings on the campus.

To determine what metrics to select, identify the most frequent or largest decisions that are made. When considering energy consumption, metrics that compare total building energy consumption at the whole building level can be very helpful for a campus with multiple buildings to determine which buildings are the most energy intensive. However, to determine how to reduce the energy consumption, more detailed information is needed, such as energy consumption of lighting and cooling per square foot. Metrics that quantify energy costs are also important. Regardless of the metrics selected, it is important that meters with the appropriate level of accuracy are installed and that meters are properly calibrated.

This has been a Building Operating Management Tip of the Day. Thanks for listening.
RELATED CONTENT:
dashboards , sustainability , building automation systems , energy management systems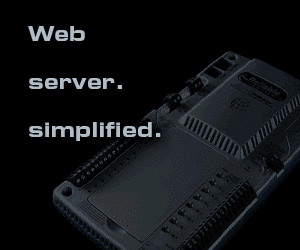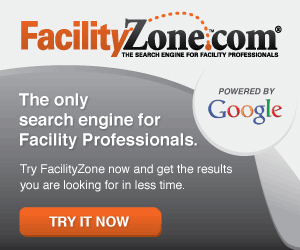 ---
Free E-mail Newsletter Sign-up
Weekly Articles
Facility Webcast Alerts
Building Products/Technology
Monthly Digital Magazine

---
---
---