4

FM quick reads on Building automation

---
1. BAS Has an Important Role with Demand Response
A demand response program is an opportunity for a facility to reduce electricity costs. In a demand response program, a facility gets paid for reducing energy use when asked to do so by a utility. The programs kick in when demand on the grid approaches capacity or when wholesale power prices get very high. There are plenty of ways that a facility can reduce its demand without having a dramatic impact on operations or comfort. The trick is to shave a little energy here and a little there, rather than making larger changes that might have a big impact on building occupants. Enter the building automation system. It's the perfect tool for implementing the small changes that can trim energy use enough to meet demand response goals. For example, the BAS can allow temperatures to rise a degree or two, or dim lights slightly. The number of demand response steps that can be automated through the BAS depends, of course, on which building systems are integrated and how the BAS is programmed. For facilities that have aging building automation systems and that aren't taking advantage of demand response programs, the savings offered by demand response can be one more factor to help justify a BAS upgrade.
2

. Evaluate How the BAS Will Connect With Other Systems

A building automation system does not exist in a vacuum. When deciding whether to install a new building automation system, it's important to look at other building systems as well. For example, to take full advantage of the building automation system, the system will have to connect to HVAC systems. So check the controls on HVAC systems to ensure that they have the capabilities needed.

As with any powerful software system, it is essential to consider how information will be provided to a building automation system. Many facilities already have some form of building automation system. If that's true, the facility executive will have to determine how useful maintenance and operation information will be transferred from the old system to the new one. In the best case, it will be possible to import the data automatically from the old system. Talk to the building automation system vendor to determine if it's feasible to do that. The other route is manual data entry.

3

. Facility Staff Essential to BAS Success

As important as hardware and software are to a building automation system, they aren't the whole story. If the facility staff doesn't have the proper qualifications and training, the best technology in the world won't ensure long term success.

That's why staffing should be considered during the planning process for installation of a building automation system. Ensure that the building automation system implementation plan includes sufficient time and money for training. That may be especially important for experienced facility staff members who have worked for years with old controls and are now being asked to make the transition to new technology.

That's not to say that those veteran employees don't have valuable knowledge. Their years of experience has often taught them invaluable lessons about how the building actually operates. Younger employees may adapt to new technology more quickly, but they can benefit from working with experienced staff to get a feel for the operational quirks of an individual building.

A properly trained staff offers facility executives flexibility. In one hospital, the building automation system plays a central role in the operational plan for the emergency power system. But because of the number of factors that have to be considered in implementing the plan, the hospital chose not to automate the process. Instead, the building automation system operator is responsible for getting input from key parties to determine how to proceed.

4

. Interoperable Systems Work Together, but They're Not Plug and Play

I'm Ed Sullivan, editor of Building Operating Management magazine. Today's topic is interoperable building automation systems.

Interoperability offers facility executives the flexibility to link products from different manufacturers. But even interoperable products and systems require engineering.

Interoperability enables systems from different manufacturers to work together. The reason that you can connect a printer from one manufacturer to a PC from another vendor is because they're interoperable.

The same basic idea holds for building products and systems. If a chiller from one manufacturer is interoperable with the energy management system from another manufacturer, the two systems can readily be connected so that they can work together. There's no need for a gateway or other extra software bridge between the two systems.

But that's not to say the systems are "plug and play" the way that home computer or stereo systems are. Building control systems are far more complex than stereos or home computers and need to be properly designed and configured for a specific application.

RELATED CONTENT:
Building automation , BAS , controls , energy , cost reduction , demand response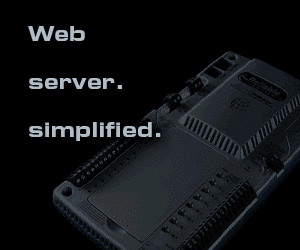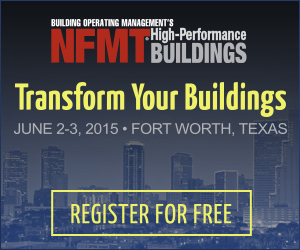 ---
QUICK Sign-up - Membership Includes:
New Content and Magazine Article Updates
Educational Webcast Alerts
Building Products/Technology Notices
Complete Library of Reports, Webcasts, Salary and Exclusive Member Content


All fields are required.


click here for more member info.

---
---
---