4

FM quick reads on ADA

---
1. ADA: Successful Restroom Renovations
I'm Dan Hounsell, editor of Maintenance Solutions magazine. Today's topic is, ADA and successful restroom renovations.

Restroom renovations in institutional and commercial facilities offer maintenance and engineering managers major opportunities to produce numerous benefits. Among these benefits is compliance with the Americans with Disabilities Act, or ADA. To meet ADA requirements during renovation, managers must consider occupant count, fixture requirements, space requirements, and structural requirements.

For example, most ADA-compliance renovations result in the loss of a stall or a urinal as a result of changes to meet the 5-foot diameter requirement for stalls. If the number of existing fixtures is appropriate for the code governing the area population, the loss of a stall might require added construction costs.

Structural requirements also come into play with grab bars required in the ADA stall. Often, walls must be reinforced to accommodate the potential weight-bearing capacities of these bars.

Omitting reinforcement of existing walls when installing grab bars is problematic. For example, in one college's public restroom, the grab bar in the handicap stall was detached and hanging from the wall.

The grab bar had been installed into the wall using only mollies, which obviously could not support weight applied to the grab bar. It not only cost more money to rectify the situation at that point, but it also created a hazard and an inconvenience for the public.
2

. ADA: Communication for Success

I'm Dan Hounsell, editor of Maintenance Solutions magazine. Today's topic is, clear communication for enhanced accessibility.

The remedies for barriers to accessibility in institutional and commercial facilities might seem complex, given the systems, equipment and materials that often are involved in renovations and remodeling. But tactics for improving access outlined in the Americans with Disabilities Act, or ADA, need not be complicated. In fact, in some cases the remedies are surprisingly straightforward and practical.

For example, involving building occupants and visitors in the planning process will result in an accessibility plan that thoroughly addresses the access needs of all involved. Among the steps managers should consider are these:

Make the self-evaluation and transition plan available for public inspection.
Post a policy or statement of nondiscrimination that includes members of the public and employees.
Develop an ADA advisory committee that includes individuals with disabilities and other members of the public.
Maintain a library of staff-development resources that can be checked out or made available, including videotapes, presentations, and audiotapes.
Provide ADA materials and staff-development sessions for managers, administrators, supervisors, maintenance and operations staffs, and other departments as appropriate.
Adopt or develop procedures for grievances or uniform compliance that include members of the public, recipients of services, and employees.
Disseminate and post information regarding the organization's compliance procedures.
3

. ADA: Avoiding Accessibility Trouble

I'm Dan Hounsell, editor of Maintenance Solutions magazine. Today's topic is, avoiding ADA trouble.

For the last 20 years, thousands of Americans with Disabilities Act (ADA) cases have been filed in federal courts across the United States, as well as through the U.S. Department of Justice (DOJ), the federal agency responsible for enforcing ADA standards for facilities. Most of these cases began with an issue in an existing building, where an individual with a disability or DOJ cited the facility's lack of "readily achievable barrier removal" as the primary reason for the complaint.

The following questions can help facility managers determine their level of risk for an ADA complaint from an individual or DOJ:

Have we evaluated our facilities for ADA barriers?
Have we been performing readily achievable barrier removal since January 1992?
Have we ensured that modifications, alterations, additions and new construction after 1992 were comply with the 1991 standards?
Have we ensured that the facility's accessibility features — including door closers, sidewalks, ramps, handrails, and grab bars — are maintained in working order?
Have we been documenting all of our ADA compliance efforts?
4

. Deadline has arrived for ADA Compliance

I'm Steve Schuster, associate editor of Maintenance Solutions magazine. Today's topic is ADA compliance.

Although revised regulations implementing the Americans with Disabilities Act (ADA) took effect more than one year ago on March 15, 2011, entities covered by the ADA had until March 15, 2012, to comply with the 2010 standards.

The guidelines apply to the activities of more than 80,000 units of state and local government and more than seven million places of public accommodation, including stores, restaurants, shopping malls, libraries, museums, sporting arenas, movie theaters, doctors' and dentists' offices, hotels, jails and prisons, polling places, and emergency-preparedness shelters.

"The new rules usher in a new day for the more than 50 million individuals with disabilities in this country," Thomas E. Perez, Assistant Attorney General for Civil Rights said in a DOJ press release.

The new ADA rules adopt the 2010 ADA Standards for Accessible Design, which have been retooled to be more user friendly for building code officials, builders, and facility managers. The rules have also been harmonized with state and local accessibility codes.

Additional information: www.ada.gov and by viewing several documents, including the ADA Update and ADA 2010 Revised Requirements: Effective Date/Compliance Date, the first of several planned publications aimed at helping managers understand their obligations under the amended Title II and Title III regulations. Individual print copies of the Effective Date/Compliance Date publication can be ordered from the ADA Information Line 800-514-0301 voice or 800-514-0383 TTY.
RELATED CONTENT: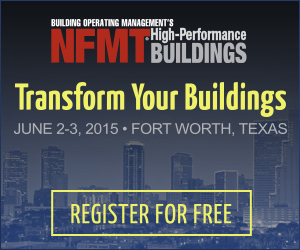 ---
QUICK Sign-up - Membership Includes:
New Content and Magazine Article Updates
Educational Webcast Alerts
Building Products/Technology Notices
Complete Library of Reports, Webcasts, Salary and Exclusive Member Content


All fields are required.


click here for more member info.

---
---
---